Bioenergy: Key Success Factor at a Turning Point in History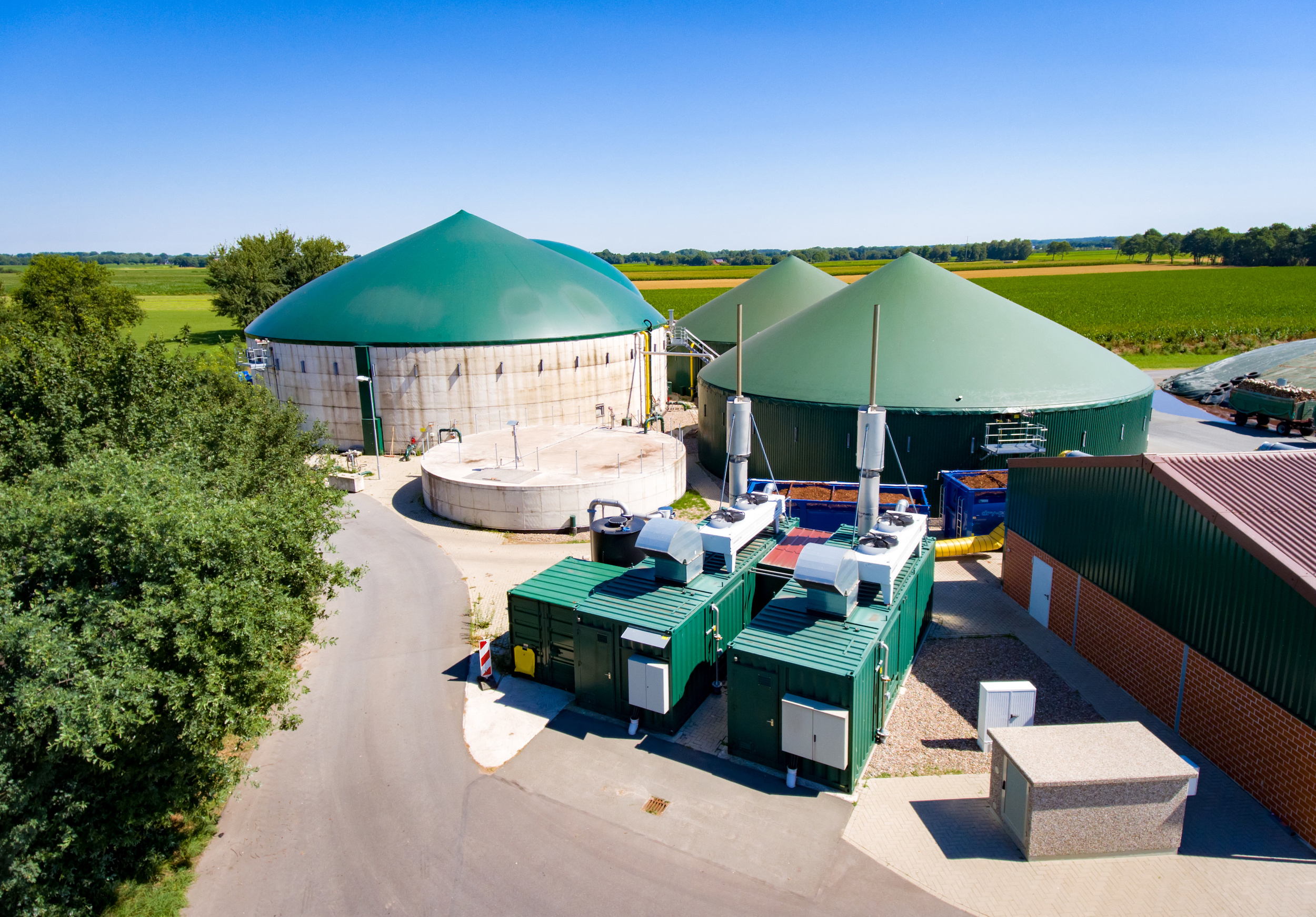 In 2021—a year that was was greatly impacted by the corona pandemic and was marked by severe restrictions of public life—some 19.7 percent of the German final energy consumption was covered by renewable energies. The year before, Germany had already reached a share of 19.3 percent, surpassing its goal of 18 percent under the EU Directive on the promotion of the use of energy from renewable sources.
However, to reach the ambitious EU climate goals and to tackle the challenges at this turning point in European history, renewable energies need to grow at an even higher rate.
In 2021, a total of 467 billion kWh of energy were gained from renewable energy sources. Of this amount, the power production from renewable energies sources accounted for about 50 percent, the renewable heat sector for 43 percent, and biogenic fuels for transportation purposes for 7 percent. In the first half of 2022, some 263.2 billion kWh of power from renewable energies were fed into the German grid. Taking the year 2022 as a whole into account, a share of 21 percent of the German energy consumption can be covered from renewable energies.
In the long run, it will be possible to fully cover Germany's power and heat supply from renewable energies without importing any energy, i.e. based solely on the resources available in Germany. However, to get to that point, political obstacles need to be overcome and counterproductive regulations need to be eliminated. Thus, Germany will continue to import energy for a long time, always keeping focused on the ultimate goal of generating heat and power exclusively from renewables.
Biogas: The Underestimated Source of Energy
The production of power, gas, and fuel from biomass started decades ago. Henceforth, though, this form of energy could take on a much greater role than previously.
So far, processed biogas in the form of biomethane has merely occupied a share of 1 percent of the German gas market. In the medium term, this share could go up to about 3 percent, as shown by a brief study conducted by the German Biomass Research Center (DBFZ) in Leipzig and the Wuppertal Institute. But even without being processed to biomethane, biogas can contribute to the flexible on-site production of power with gas engines. Experts believe that up to 46 percent of the power produced by gas power plants could be covered by biogas. In total, the share of biomethane in the German gas market could triple. Manuel Maciejczyk, Director of the German Biogas Association, is certain that by using biogas, gas imports from Russia can be reduced by up to 30 percent in the medium term and up to 40 percent in the long term. For this, new plants would have to be built and existing capacities would have to be ramped up as quickly as possible.
Supply of Renewable Energies Must Not Become Playground for Political Regulation
Germany's federal government is looking for a way out of the energy crisis. The goal is to ensure reliable energy supply without Russian gas. We often hear about new gas terminals for liquefied natural gas (LNG), an extension of the useful life of nuclear power plants, or the continued combustion of coal. At present, the eco-friendly energy source biogas is rarely mentioned. This is sad, since biogas offers great potential. In view of the current gas crisis, it thus makes sense to strive to increase the use of renewable energies, especially in order to replace Russian natural gas. According to the Ministry for Economic Affairs and Climate Action, one of the ways to achieve this is to expand the production of biogas, e.g. by suspending the cap on the annual plant output. Sandra Rostek, Head of Hauptstadtbüro Bioenergie, welcomed the statements of the Federal Minister for Economic Affairs and Climate Actions as "an encouraging and positive signal", but also drew attention to numerous hindrances with respect to the implementation. The German Biogas Association is of the opinion that to eliminate as many obstacles as possible, it is necessary to ease the regulations of the German Renewable Energies Act (EEG) and of construction and approval law. Once this has been done, an additional output of about 20 percent can be activated in the current biogas plant portfolio, meaning a total of 19 billion kWh of gas or 7 billion kWh of power plus heat, says the Association.
Statutory Restrictions Curb Output
Currently, the power production from biogas plants is capped by the maximum rated output, which had been introduced under the German Renewable Energies Act (EEG) 2014. Back then, one of the objectives of Germany's federal government was to ensure that more crops are harvested for food production than for the financially attractive energy generation. On the other hand, an incentive was to be established for a more flexible mode of operation of existing plants. But now Germany is in the middle of an energy crisis, and the biogas industry wants these restrictions to be eased.
"The current situation clearly demonstrates how desperately Germany needs biogas", said Alfons Himmelstoß to the economics editors of MDR. Himmelstoß serves as the Managing Director of a Dresden-based company that has been producing biogas plants since 1996. He says: "For the industry to continue to develop, there is a need for stable framework conditions, not for new discussions about whether we really need biogas every time the situation calms down."
Manuel Maciejczyk, Director of the German Biogas Association, also sees great potential in the establishment of new biogas plants. However, he wants the government to take action in order to make sure that the generation of energy from biogas remains profitable: "In recent years, it has become too complicated, time-consuming, and expensive to build and run biogas plants that it hardly pays anymore. More proportion is needed in this area." He believes that biogas is a key success factor of the energy transition. And so do we.
Text sources:
destatis.de
Photo: © Countrypixel, Adobe Stock
Tags: Biogas, biogas plant, Biomethane, cogeneration power plant, Combined Heat and Power, Energy Reform, Energy Supply, Energy Transition, Fachverband Biogas e.V., Gas Engine, German Biogas Association, Power Production
Related articles